This portrait of Donald Trump is made by handwriting excerpts from hundreds of insulting and bullying Tweets that he has posted on Twitter.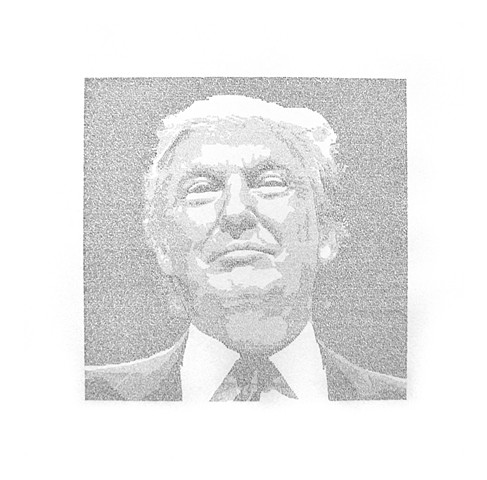 A Man is as Good as His Word (Portrait of Donald Trump)
Ink and pencil on paper
Paper: 20 x 20 in.; Image: 12 x 12 in.
2016
Private Collection, Longmeadow, MA